Welcome To Knab Auto Body!
Everyday, across the nation, thousand of motorists are involved in auto accidents.
The question soon becomes, "Where's the best place to get my vehicle repaired properly, and at the best possible price?" While we work with all insurance companies, our number one priority is always our customer! We offer a lifetime warranty on our workmanship, guarantee the paint match on your automobile, and do it all in a friendly, professional manner!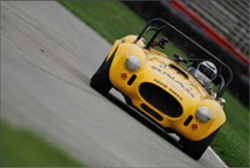 Things To Know

Don't take chances driving a wrecked vehicle if it is obviously unsafe to drive. See if the repair facility or insurance company can provide or arrange towing for you.
Our Guarantee

We take a great deal of pride in our work to in sure that every repair meets our high standard of quality. All of our body technicians are ASE or I-CAR certified, and our refinish technicians are all trained by PPG for the highest quality repairs available today. We offer a lifetime guarantee on all our our workmanship. Our customers are always our number one priority, no matter which insurance company is involved.